Tricone roller drill bits IADC517 6 1/4″ (159mm)
Product Detail
Related Video
Catalog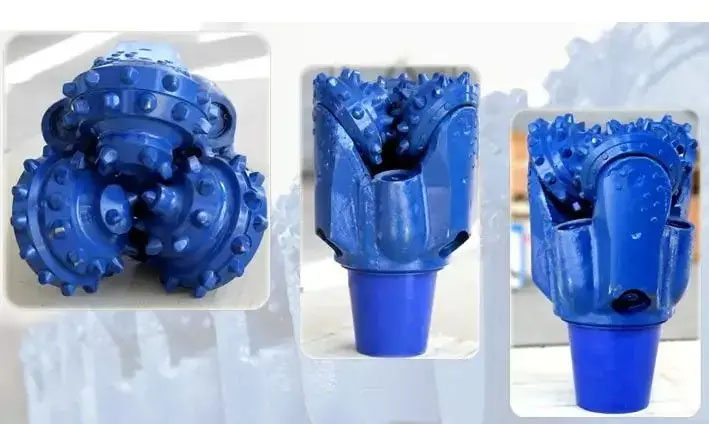 Wholesale TCI sealed tricone roller drill bits with API and ISO certificate in stock from China factory.
Bit Description:
IADC: 517 - TCI journal sealed bearing bit with gauge protection for soft to medium soft formations with low compressive strength .
Compressive Strength:
85 - 100 MPA
12,000 - 14,500 PSI
Ground Description:
Medium hard and abrasive rocks such as sandstones with streaks of quartz, hard limestone or chert, hematite ores, hard, well-compacted abrasive rock such as: sandstones with quartz binder, dolomites, quartzite shales, magma and metamorphic coarse grained rocks.
Far Eastern Drilling can offer tricone drill bits in a variety of sizes (from 3 7/8" to 26") and most of IADC Codes.
Far Eastern are factory specializes in drill bits,such as tricone bits, PDC bits, HDD hole opener, Foundation roller cutters for water well, oil field, gas well,mining,construction, geothermal, directional boring, and underground foundation work all over the world. Far Eastern Drilling Quality will help you to achieve more...

Basical Specification

Size of Rock Bit

6 1/4inches

159 mm

Bit Type

TCI Tricone Bit

Thread Connection

3 1/2 API REG PIN

IADC Code

IADC 517G

Bearing Type

Journal Sealed Bearing with Gauge Protection

Bearing Seal

Elastomer or Rubber/ Metal

Heel Protection

Available

Shirttail Protection

Available

Circulation Type

Mud Circulation

Drilling Condition

Rotary drilling, high temp drilling, deep drilling, motor drilling

Operating Parameters

WOB (Weight On Bit)

12,583-33,929 lbs

56-151KN

RPM(r/min)

140~60

Formation

Soft to medium formation with low compressive strength, such as mudstone, gypsum, salt, soft limestone, etc.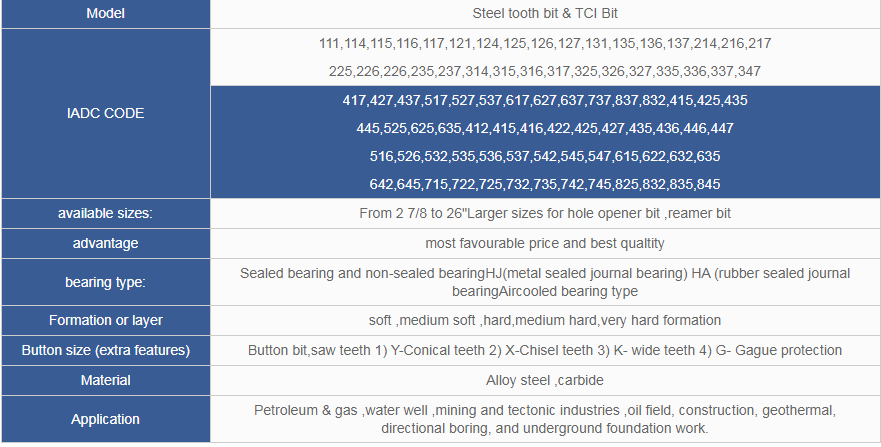 6 1/4"(159mm) API TCI Tricone Bits for Hard Rock Drilling
We only specialize in rock drilling, especially in hard rock drilling, breaking the hard rocks by pressure and rotating tungsten carbide inserts tricone bits at high efficiency.
Drillers always consider below factors:
Working life of rock bits.
Penetration rate of rock bits.
Cost of drilling per meter/feet
What you care about is what we care about, we provide products according to detailed drilling conditions.
Our advanced production lines, international standards(API Spec 7) and adequate inventory supports the drilling projects or distribution of drilling tools professionally and perfectly.
Our service fields:
Oil & Gas,HDD & Construction,Exploration,Mining,Water Well,Geothermal,Foundation,Environmental...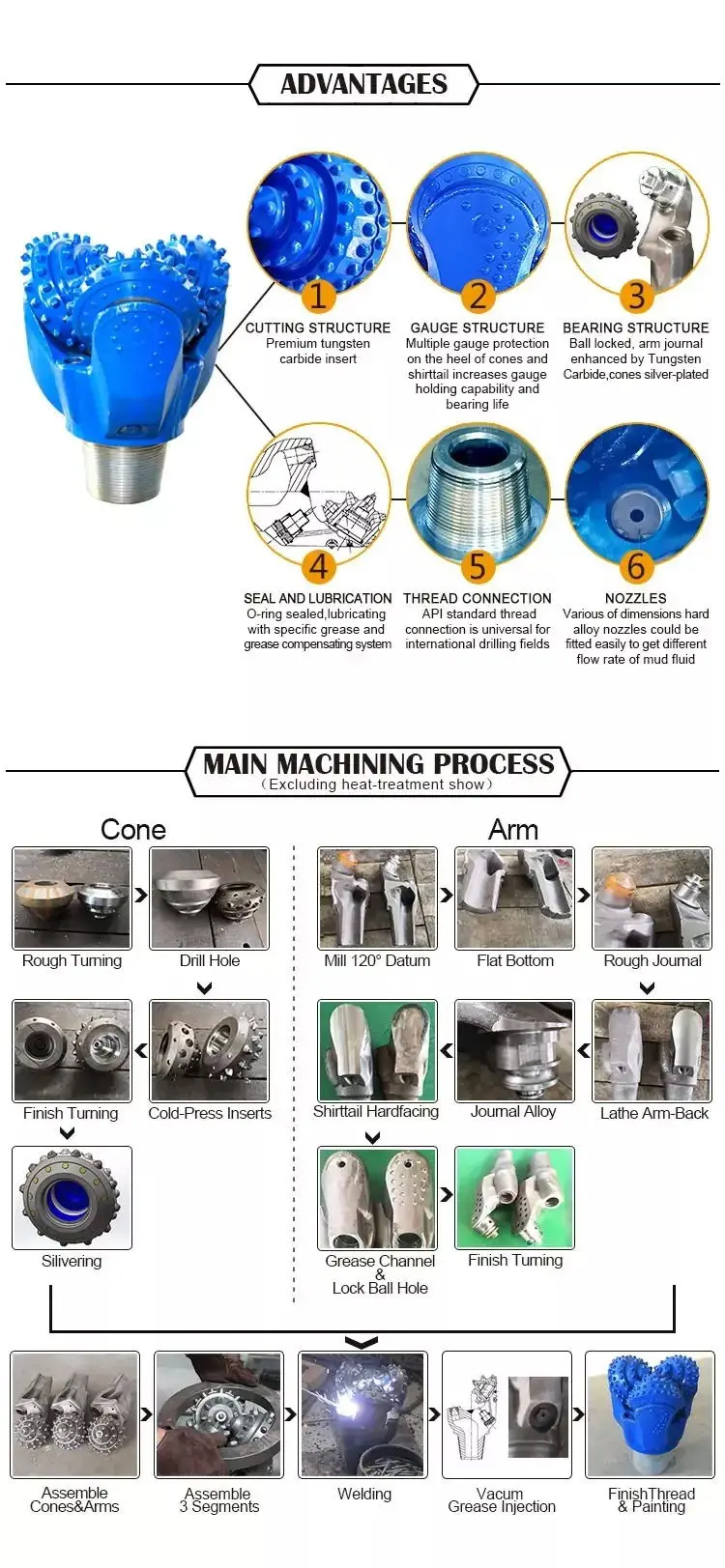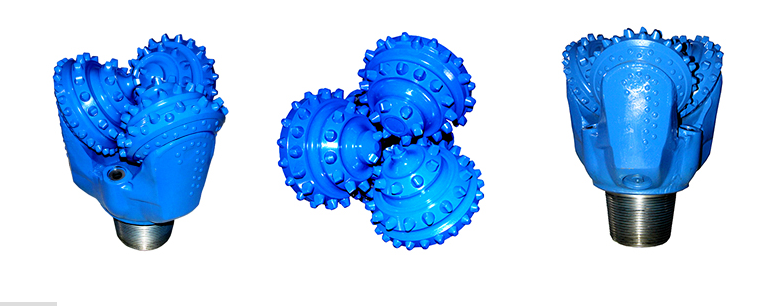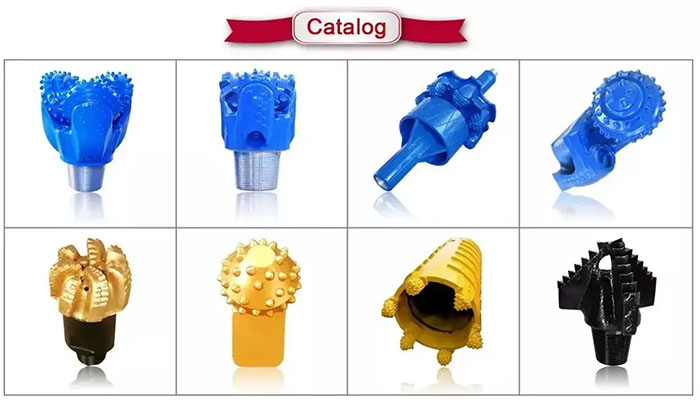 ---
---