API factory Ball teeth oil and gas drilling bits 14 3/4″ for deep well
Product Detail
Related Video
Catalog

Wholesale API oilfield well tricone drill bits tender in stock with discounted price from China factory
Roller drill Bits for Oil Drilling
1.The drill bit which used for oilwell is rubber sealed bearing structure or metal sealed bearing structure. With rollers arranged in grooves recessed in the cone boy,the size of the bearing jounal is increased.
2.Thrust bearing surfaces are hardfaced and treated with friction reducing technology.
3.Ball locked cone, suitable for high rotary speed.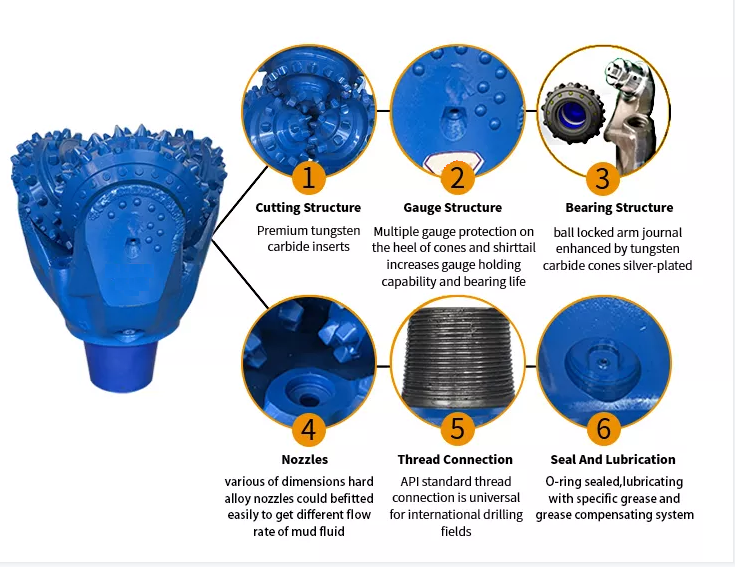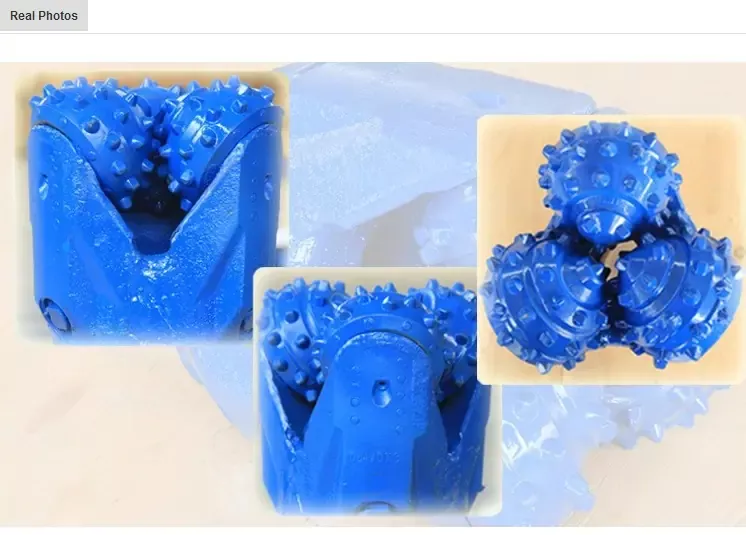 Basical Specification

Size of Rock Bit

14 3/4 inches

374.6 mm

Bit Type

Tungsten Carbide Insert (TCI) bit

Thread Connection

7 5/8 API REG PIN

IADC Code

IADC637G

Bearing Type

Journal Bearing

Bearing Seal

Elastomer Sealed Bearing

Heel Protection

Available

Shirttail Protection

Available

Circulation Type

Mud Circulation

Drilling Condition

Rotary drilling,high temp drilling,deep drilling,motor drilling
Operating Parameters

WOB (Weight On Bit)

42,244-92,352 lbs

188-411KN

RPM(r/min)

180~40

Formation

Hard formations with high compressive strength,such as hard shale,limestone,sandstone,dolomite,hard gypsum,chert,granite,etc.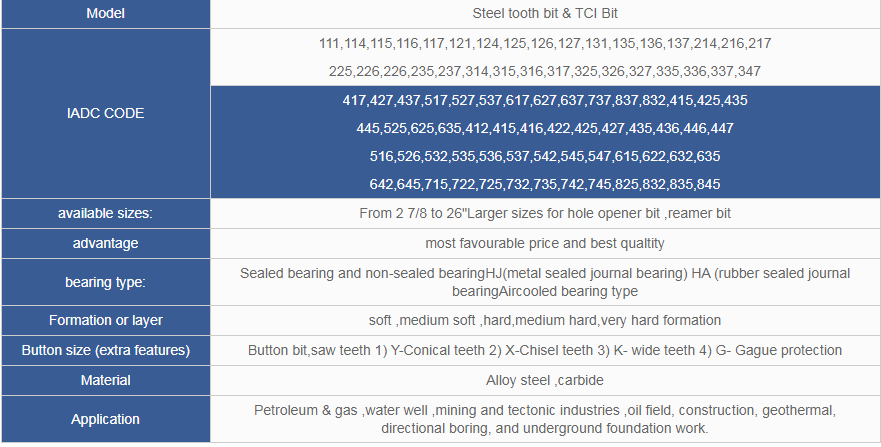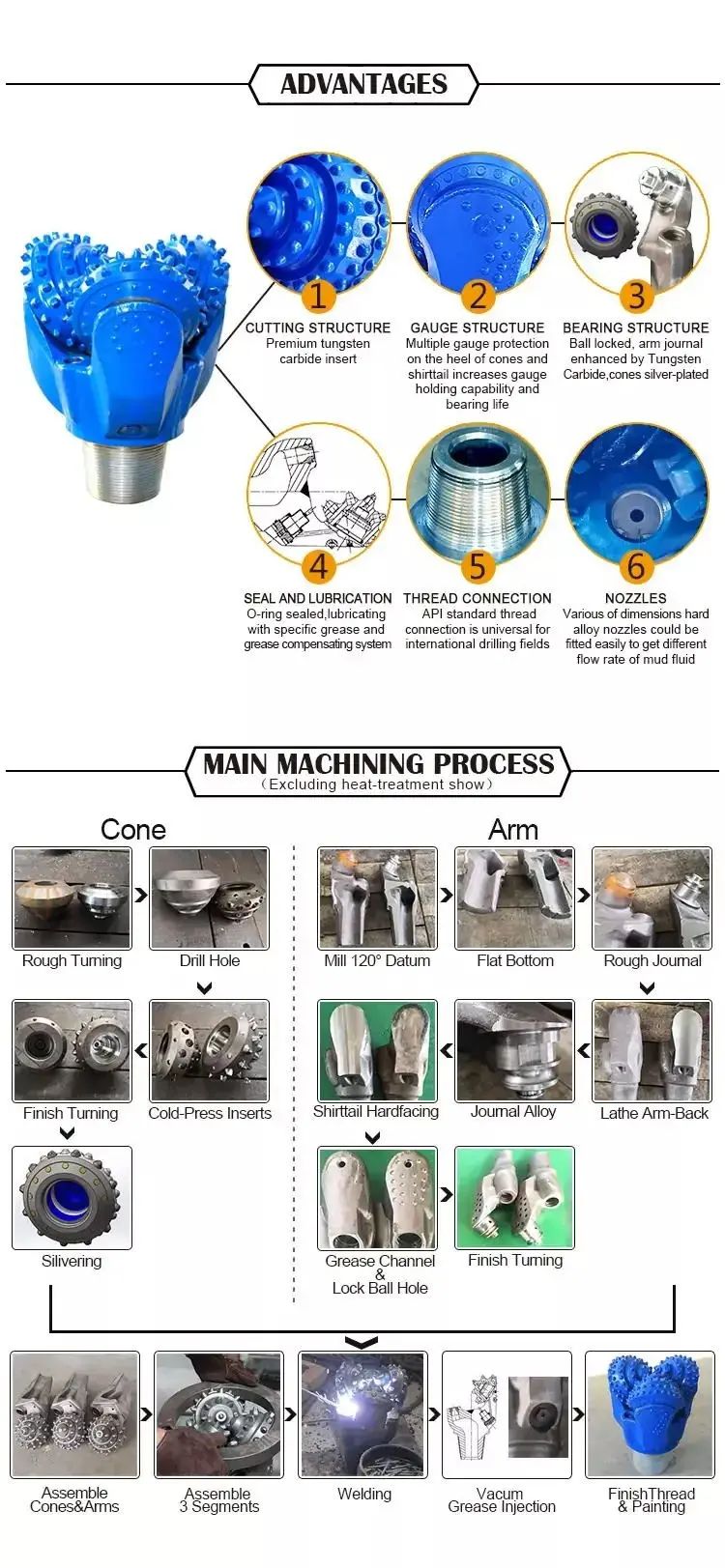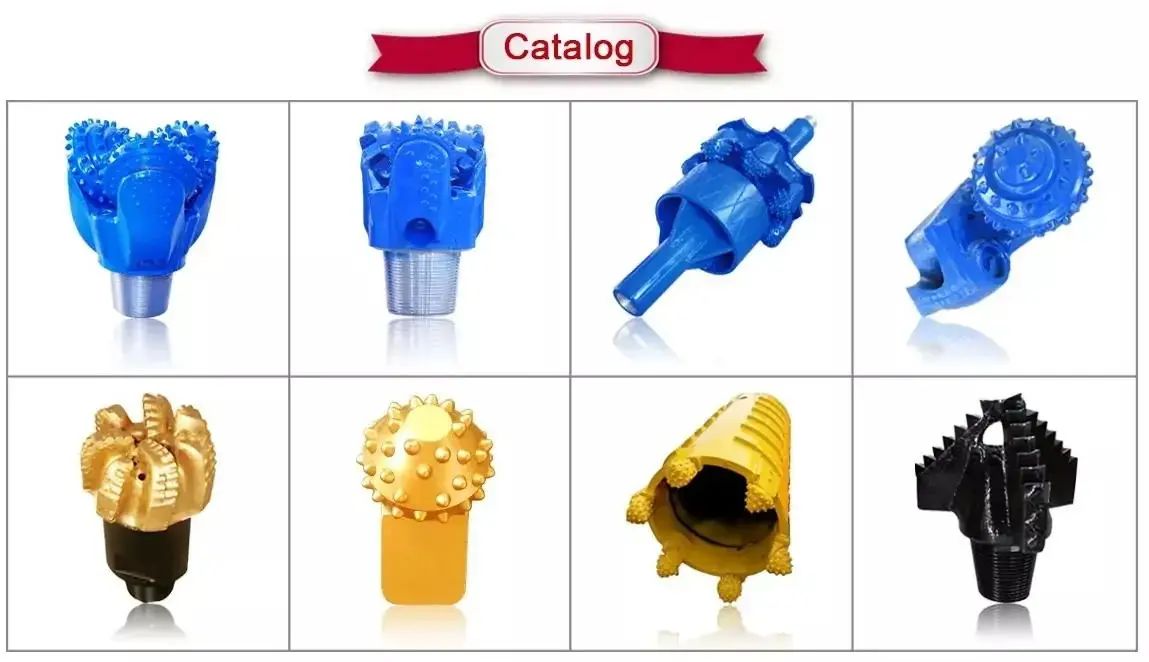 ---
---